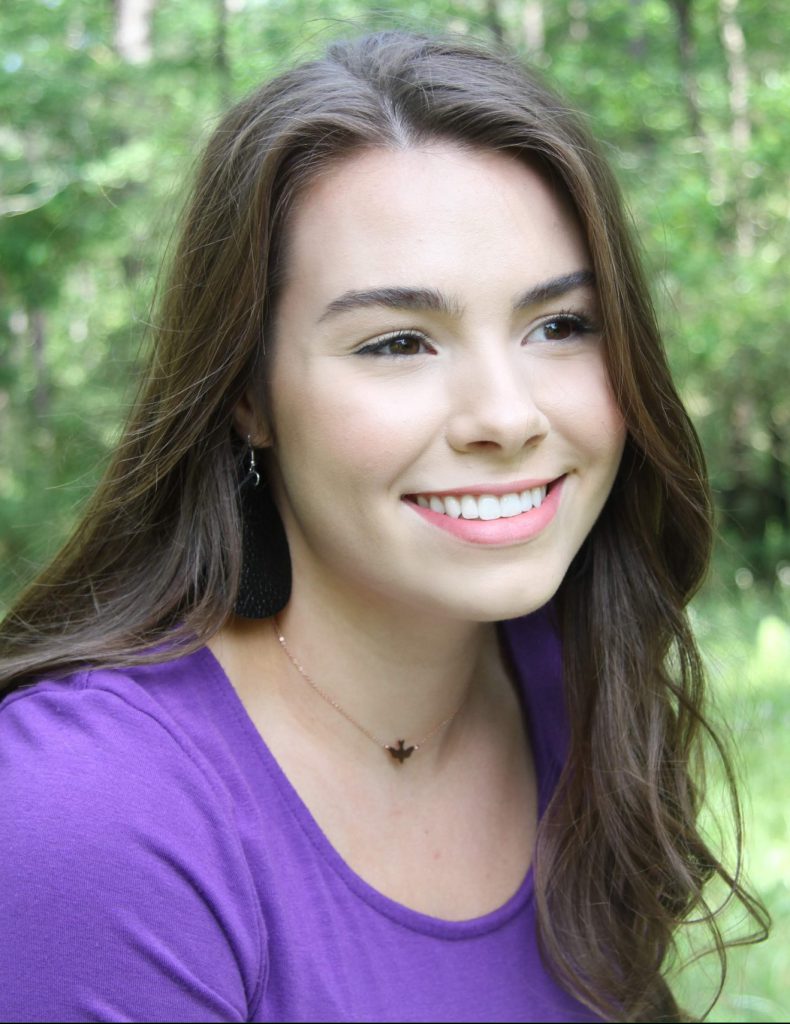 Leah Catherine Thompson is an aspiring young actor and singer currently based in southwest Louisiana. Her most recent acting role features Leah playing the lead character, Mia, in a short film directed by Zakery Jones called "Mia" (2019). (watch "Mia" here).
In 2013 Leah played the lead role as Ruby in director Phillip Jordan Brooks' "Ruby and The Dragon". The Louisiana Film Prize picked "Ruby and The Dragon" as one of its finalists for their 2013 $50,000 film prize. Though "Ruby and The Dragon" didn't take all, the movie put a spotlight on Leah Catherine Thompson's acting talent. Several critics reviewed "Ruby and The Dragon" on the IMDb website, and nearly all of them had something great to say about Leah. Here's the link to "Ruby and The Dragon" on IMDb.
Leah travels all over Louisiana performing as a solo vocalist at events like the Sarepta Christmas festival (managed by the Peggy Adkins, mother of country superstar Trace Adkins), the Beauregard Parish Fair, the Merryville Heritage Festival, Hodges Gardens Fallfest, and Backroads Country Favorites. Leah makes appearances at Impromptu Players in DeRidder, LA regularly. Leah was a guest on Linda Davis' "On The Rise Music Show" in Nashville TN.
In 2019, Leah performed at the State Sr. Beta club convention at the River Center Arena in Baton Rouge, LA in front of a crowd of over 6,000 people.  Watch as Leah earns the approval of the crowd as she performs "Colors of Wind".
Later in 2019 Leah won a local talent contest called "Vernon Has Talent" with this keyboard performance of "Always Remember Us This Way (A Star Is Born)" by Lady Gaga.
In 2017, Leah and her sister Lexa secured themselves a spot among local DeRidder favorites in their performance of "Defying Gravity" at Impromptu Players.
In 2013, Leah was a contestant in the Nashville Country Showdown and was invited as a special guest to entertain at the state finals of the Louisiana Country Showdown. Here is a clip of Leah singing at the event: Leah Thompson singing at Country Showdown.
Leah is the 2012 winner of Artbreak Idol, a talent contest held in northwest Louisiana that works just like the popular television show. The contestants are chosen through auditions and then eliminated throughout several rounds. Celebrity judge, Jason Castro, mentioned that Leah was his "favorite so far" in the semi-finals round of Artbreak Idol. Here is a clip of Leah at the semi-finals and Jason Castro's comment afterwards: Leah Thompson at Artbreak Idol
In 2009 Leah was cast as Annie in Peter Pan Player's production of "Annie". The playhouse enjoyed seven sell-out shows and added an eighth show which also sold out. While the show was in production Leah acted as a character host to a little girl's birthday party. It was a rewarding moment for Leah because the little girl could not believe that the "real Annie" had actually come to her birthday party!
While Leah is at home she can be found writing music, playing the piano, picking her guitar and ukulele, planning upcoming shows, posting videos for her YouTube fans, studying scripts for upcoming films, or helping clean the house (only because her mama said so). Here is one of Leah's original songs called "Here Comes The Rain" which was published in 2016.
One of Leah's lifelong ambitions is to be a contestant on NBC's "The Voice". After high school Leah plans to attend NYU and pursue her dream of being a broadway actor.
For more information including booking please call 318.272.0951. Thank you for visiting!